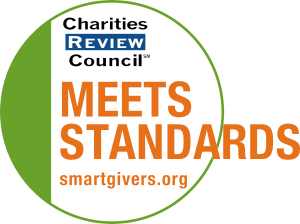 Mission Statement
Iringa Hope works among the villages of rural Iringa, Tanzania to alleviate poverty. We establish village based micro finance cooperatives called SACCOS. The SACCOS make small loans to farmers and shop keepers which gives them access to the things they need to earn a living. We also form village based agricultural co-ops called AMCOS. The AMCOS provide access to agricultural inputs and help with training and marketing. Our work includes training, education, organizational assistance, legal assistance, and the capital to get started. The members of the village co-ops learn how to plan and manage their finances, improve their farming practices, increase their incomes, and improve their lives and that of their families.
Impact and Programs
Accomplishments
In 2019, the number of locations for Saving and Credit Cooperatives (SACCOS) was 36; the number of locations for Agricultural marketing Cooperatives (AMCOS ) 26; the number of villages served, 185. The number of trained officers in the villages was 195; the number of trained committee members, 310. The total number of families belonging at all locations (including AMCOS and SACCOS) was more than 3,250 representing over 20,000 people! The total number of loans for the year was 2,165 and the average amount borrowed by a member was $421. The number of Integrated Development Centers (IDC) in operation is 23. The average increase in family income was 190%. The number of jobs created by our members was over 1,400. Iringa Hope also started a pilot storage program. To participate a member brought their crop to the local IDC where it was certified as clean, good condition and dry for storage. The crops are placed in secure storage bags and stored for later sale. Members could borrow against their stored crops so they have cash for their immediate needs. When the prices of the crops rose, the AMCOS sold the crop and credited the members. The pilot program was designed for 40 members storing 400 bags. In the local pilot program, all 72 members signed up to participate and enrolled 1,200 bags of maize. When their crops were sold, they averaged a 47% higher price. In 2020 we are expanding the program to all IDC locations.
Current Goals
The goal for Iringa Hope USA is to support our Tanzanian colleagues in their goals. SACCOS Network: 1) Continue to provide access to finance for the existing network of villages. This support includes 2 training sessions, at least 2 local visits, and weekly radio programs. 2) Increase total loan capital by at least $100,000 USD including new sources of capital. 3) Add at least 800 new members to the existing SACCOS over the 2019 levels. 4) Upgrade training for Treasurers and leaders. 5) Increase levels of savings and share capital by farmers and traders. AMCOS Network: 1) Continue to support farm input demands and commodities market services to the existing network of villages. 2) Work on registration of newly established AMCOS. 3) Work to enroll at least 100 members per AMCOS location. 4) Coordinate and support AMCOS with farmers' inputs and farm produce market services. 5) Consolidate the Iringa Hope Joint AMCOS trading desk by employing an agronomist by year end. 6) Continue to define and implement funding sources including profits from sales of fertilizer, seed, etc.; commissions on marketing, fees and dues. 7) Implement the Warehouse receipt system in the AMCOS network. 8) Develop and implement the training program: leader training, local visits, radio programs, and agricultural practices. 9) Expand vendor & marketing base. General: 1) Plan for additional IDCs. 2) Start preparations for market center construction. 3) Write grant proposal for increased capital within network. 4) Continue reserve fund for a car.
Community or Constituency Served
People living in and near Iringa in the Iringa region in southern Tanzania.
Geographic Area Served
The Iringa region and surrounding areas in Tanzania.