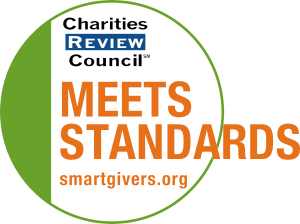 Mission Statement
To empower people throughout central Minnesota to build a thriving economy, vibrant communities and a lasting culture of generosity.
Impact and Programs
Accomplishments
The Initiative Foundation awarded $1.9 million in grants, scholarships and fellowships to 448 organizations for all programs in aggregate and originated loans totaling $1.9 million during 2019. We launched a new program to work in four pilot communities to expand access to quality, affordable child care. Staff continued to assist the city of Becker and Sherburne County with preparations for the decommissioning of units at the largest coal-fired power plant in the Midwest. We continue to participate in the Philanthropic Preparedness, Resiliency, and Emergency Partnership collaboration that helps to build the capacity of community foundations to support hometowns in times of crisis. Additionally, we completed the final year of fieldwork associated with a $4 million grant from the Lessard-Sams Outdoor Heritage Council to support innovative pilot projects that prevent the spread of aquatic invasive species. Staff piloted three cohorts of our Financial Resiliency program and facilitated the selection of seven individuals from across the 41 counties to participate in the Initiators Fellowship program. We offered the Enterprise Academy program, providing business training, one-on-one technical assistance, and direct lending to lower-income entrepreneurs. We published two editions of IQ Magazine. In support of our vision to cultivate a lasting culture of generosity, staff provided training and other assistance to local community volunteers involved with the Foundation's 127 partner/component funds.
Current Goals
ENTREPRENEURSHIP SUPPORT: Foster growth of businesses by providing training, financing and technical assistance, with an emphasis on underserved communities and social enterprises. WORKFORCE AND CAREER DEVELOPMENT: Tap under-utilized pools of talent and support career exploration and skill development in high-demand fields. CHILDCARE AVAILABILITY: Catalyze innovation within the region and coordinate with partners in support of economically sustainable, quality child care. NONPROFIT CAPACITY BUILDING: Provide training to anti-poverty organizations, other nonprofits and Initiative Foundation Partner Fund volunteers and board members to enhance their impact throughout our region. NONPROFIT AND LOCAL GOVERNMENT INNOVATION: Use training, technical assistance and grant funding to support innovative early-stage projects which foster inclusive engagement and development of emerging leaders. WORKPLACE BEST PRACTICES: Model best practices through a holistic approach to diversity, equity and inclusion, workplace wellbeing, organizational culture and other operational activities. ENDOWMENTS: Grow endowments and secure major gifts by cultivating donor relationships and making direct asks across multiple forms of media. LEGACY GIVING: Preserve and grow the region's wealth by encouraging bequests and maintaining and initiating relationships with priority stakeholders across the region. INTEGRATED IMPACT: Multiply impact by seeking opportunities for coordination across Innovation Fund grantmaking, programming and Partner Funds, and connecting to external grantmakers.
Community or Constituency Served
The cities, counties and two tribal nations within the 14 counties of central Minnesota including: Benton, Cass, Chisago, Crow Wing, Isanti, Kanabec, Mille Lacs, Morrison, Pine, Sherburne, Stearns, Todd, Wadena, Wright.
Geographic Area Served
14 counties of central Minnesota including: Benton, Cass, Chisago, Crow Wing, Isanti, Kanabec, Mille Lacs, Morrison, Pine, Sherburne, Stearns, Todd, Wadena, Wright.