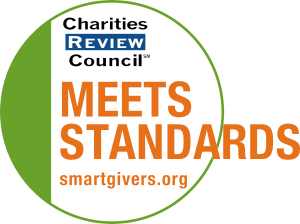 Mission Statement
Feed those in need, house those experiencing homelessness, and empower individuals to achieve independence
Impact and Programs
Accomplishments
Food Centre - 135,838 meals were served to general public, 1,187 households were provided resources and referred to SNAP program, Minnesota Food Help Line, and housing services. Day By Day Program - 2754 individuals received recovery services. 29% of these individuals completed the program. Transitional Housing - 388 individuals were served, 16% of those moved into our Housing First program, 11% moved into other permanent supportive or market rate housing. All transitional housing clients have individualized service plans: 98% are seeking permanent housing, 12% are currently enrolled or in the process of enrolling in school, 25% obtained or are seeking employment, 13% are volunteering. Housing First Program 117 clients, 93% remained housed after one year.
Current Goals
Services - Create a comprehensive and holistic continuum of service to meet evolving needs, ultimately leading to greater client stability. Growth and Expansion - Increase capacity and capability using relevant, evidence- based quality services to meet client demand. Leadership - Inspire an organizational culture of excellence through innovation, imagination, creativity and values. Marketing - Generate awareness and deepen existing relationships to increase philanthropic support.
Community or Constituency Served
House of Charity serves single adults 18 years of age or older who are experiencing homelessness. We offer a total quality of life approach to co-occurring chemical dependency and mental health recovery. We provide various lengths of stay and levels of services to single adults working to attain suitable long-term housing. With staff support, clients tackle the barriers that keep them from maintaining housing stability.
Geographic Area Served
We serve Hennepin County in Minnesota