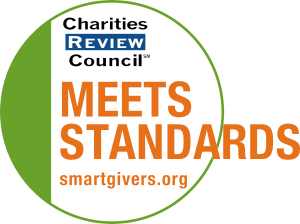 Mission Statement
Feed those in need, house those experiencing homelessness, and empower individuals to achieve independence.
Impact and Programs
Accomplishments
In 2017, House of Charity accomplished the following: Free Public Meals - 123,828 meals were served by 2,855 volunteers. Transitional Housing Program – 291 unduplicated individuals were housed resulting in 36,260 nights of shelter. Of those discharged in 2017, 43% moved in to housing with greater independence. Case Management –all clients in transitional housing were assigned a case manager and created an individualized plan with goals. Of those clients, 4% are currently enrolled in school and 11% have obtained employment. Day by Day Program – 124 unduplicated individuals received treatment from House of Charity's Day by Day program. 16% of these individuals completed Phase 1 of our program and 11% completed the whole 3 Phase program that includes aftercare. Housing First Program – 114 clients were housed in the program. Approximately, 99% of our Housing First clients have remained housed after one year in the program. Of those discharged in 2017, 38% moved in to housing with greater independence including taking over their own lease.
Current Goals
Customer Satisfaction - Attain client satisfaction while they achieve life-enhancing outcomes. Financial Stability - Ensure the financial stability of House of Charity. Service Development - Provide safe and innovative services. Infrastructure - Create an organizational framework to support the vision, mission and values of House of Charity.
Community or Constituency Served
House of Charity serves single adults 18 years of age or older who are experiencing homelessness. We offer a total quality of life approach to co-occurring chemical dependency and mental health recovery. We provide various lengths of stay and levels of services to single adults working to attain suitable long-term housing. With staff support, clients tackle the barriers that keep them from maintaining housing stability.
Geographic Area Served
We serve Hennepin County in Minnesota