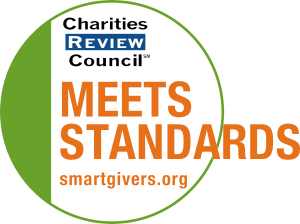 Mission Statement
Hennepin Health Foundation engages community support for the mission of Hennepin County Medical Center (HCMC), which is: We partner with our community, our patients, and their families to ensure access to outstanding care for everyone, while improving health and wellness through teaching, patient and community education, and research.
Impact and Programs
Accomplishments
In 2014, Hennepin Health Foundation raised $9.7 million from generous grant makers, corporate supporters, families, and individuals in our community to support Hennepin County Medical Center's full system of emergency services, critical care inpatient units, outpatient primary, preventive, and specialty care, and public health programs. This generous support from the community helped enable HCMC accomplishments in 2014, such as: 120,000 people were treated at HCMC's Level 1 Adult and Children's Trauma Center (emergency department), including more than 11,000 visits for emergency psychiatric needs. Nearly 3,000 babies were born at HCMC, which hosts a 40 year old nurse-midwife birth center, and mothers were supported using best practices for breast feeding. With philanthropic support, HCMC launched a collaborative project in the northwest metro, adjacent to its Brooklyn Park neighborhood, to address depression and support social connections in that geographic area. HCMC's Comprehensive Cancer Center treated more than 3,000 adults for cancer, providing everything from diagnosis to surgery, radiation and chemotherapies, physical therapy and rehabilitation, financial assistance, support groups, and yoga, exercise and complementary medicine. As many as 90% of HCMC's cancer patients are low income, and HCMC helps them remain stably housed and well nourished throughout their treatment. HCMC's hospital-based dental clinic provided care for 6,000 patients--people who have barriers to obtaining dental care, because they are uninsured and poor, have significant physical or developmental/intellectual disabilities, cannot find a dentist who will take Medicaid or its equivalent, or have other serious health conditions like HIV, cancer, or diabetes. The dental clinic had a total of 18,000 patient visits, and 90% of its patients are low-income. HCMC's Aqui Para Ti (Here for You) cared for more than 300 Latino youth, helping them access confidential pregnancy prevention, mental health services, and primary care, while connecting them to school and college mentors and cultural support. Their parents, too, benefited from positive parenting classes and counseling. HCMC might be the only hospital in the state to offer free summer breakfast and lunch to children. 6,632 meals were served to children during summer 2014. Because so many HCMC patients state that they are hungry or food insecure, HCMC's on-site food shelf distributed grocery bags of healthful groceries plus recipes, nutrition guidance, and SNAP/WIC enrollment assistance to 3,000 individual patients each month from two dozen clinic locations at HCMC's main downtown campus and neighborhood clinics.
Current Goals
In 2015, Hennepin Health Foundation will meet its promise to support Hennepin County Medical Center by raising $12 million from grants, generous individuals, and other community philanthropy. This generosity will support HCMC patient comfort and care, community and public health programs, medical research, and education and training in medicine, nursing, and dozens of other fields. In 2015, Hennepin Health Foundation expects to build significant support for HCMC's traumatic brain injury program, a new center for mature women's health that will bring together complementary therapies and traditional medicine within one clinic, and a new center for healthy families.
Community or Constituency Served
Hennepin Health Foundation is the community philanthropy and fundraising are of Hennepin County Medical Center (HCMC). For more than 125 years, HCMC has served everyone in Minneapolis, through every door, for every reason, regardless of ability to pay. HCMC's primary service area includes Minneapolis, inner ring suburbs, and Hennepin County, but annually, patients from every county in Minnesota and neighboring states seek care here. Annually, more than 800,000 patient contacts, visits, or encounters are completed at HCMC's Level 1 Trauma Center, 455 bed hospital, and network of primary and specialty care clinics. HCMC is the state's busiest emergency department for children and adults, capable of handling the most critically injured patients. A nationally accredited burn center, HCMC regularly sees patients flown in by helicopter to its inpatient burn unit. HCMC is nationally known for rapid evidence-based response to trauma and critical medical needs, and its providers train first responders throughout the state, the nation, and abroad. In fact, HCMC has its own cadre of emergency medical technicians and paramedics that's 150-people-strong. A 100+ bed psychiatric hospital is complemented by a full range of outpatient day treatment services for mental health, and a new state of the art hyperbaric center treats patients for carbon monoxide poisoning and chronic wounds. At the same time, HCMC's network of primary and specialty care clinics include hundreds of the state's best doctors, dentists, nurse practitioners, physician assistants, therapists, and many others, who work in collegial teams to care for people from birth until the end of life. HCMC's nurse-midwife team, for example, cares for thousands of women and their new babies each year and has achieved national recognition for low rates of Cesarean sections and high rates of breast feeding among new mothers and babies. Their work is complemented by our Children's Literacy Program, which gifts every new baby with a board book (sometimes in the family's language of origin!) upon departing the hospital for home. HCMC's patient population is diverse: While the local community is 78% white, HCMC patients are 35% white, 32% Black, 20% Latino, 4% American Indian, and 4% Asian. An expert in immigrant and refugee care, HCMC sees people who have moved to our local community from more than 90 nations worldwide, and whose life experiences have imprinted themselves on their health in unique ways. Interpreter services at HCMC works in 78 languages, during 10,000 encounters monthly, 'round the clock, every day of the year, to make sure that provides, patients, and families can communicate about their health at every step. 68% of HCMC patients are insured by public programs (Medicaid), and 10% are uninsured. HCMC health care programs all address the socio-economic disparities that affect access to care and the ability to achieve health. For example, HCMC's Comprehensive Cancer Center and its Positive Care Center (for HIV+ people) are single-site clinics for the multiple needs of people, helping them navigate diagnosis, treatment, recovery, and survivorship. Both clinical centers understand that patients benefit from having all services co-located, support provided by patient navigators, and resources added by social workers and community health workers. HCMC's Coordinated Care Center, sometimes called an ambulatory intensive care unit, ensures that people with multiple chronic health conditions, plus mental health/addiction health conditions, plus challenged by poverty, are given the intensive support needed to improve health and self-efficacy.
Geographic Area Served
Minneapolis and Hennepin County are primary service area. All of Minnesota is served by training and educational resources, trauma care, and specialty care like the kidney transplant program. The upper Midwest region is served by the Poison Information Center, the Mother-Baby Program warm line, Level 1 trauma center, and burn center.