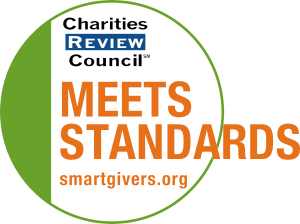 Mission Statement
GMHC's mission is to preserve, improve and increase affordable housing for low and moderate income individuals and families, assist communities with housing revitalization as well as create and carry out demonstration projects.
Impact and Programs
Accomplishments
GMHC's impact during 2013 included the following: Through the Predevelopment Revolving Loan Fund, GMHC approved new loan commitments for $1,182,500 for the development of 1,814 units. $615,000 was provided for increases in existing funding commitments for the development of 284 units. All of the units were for lower-income people. GMHC's Single Family Homeownership program completed and sold 70 homes. Of the 79 home completed and sold, 9% percent of the buyers were African American, 10% Asian, 3% Hispanic, 1% Native American, 77% Caucasian, and 63% were first time homebuyers. 58% of the buyers have incomes below 80% of median income and other 39% of the buyers have children. HousingResource Centers provided 12,241 services including 5,020 construction consultations and closed 517 down payment assistance loans, rehab loans and grants with 59% at or below 80% of median income. SHOP Home Mortgage completed the $50 million dollar mortgage pool. 394 loan applications were received with 66 loan closings -52 of which were contract-for-deed mortgages with 49% at or below 80% of median income.
Current Goals
GMHC's goal is to continue efforts to increase and provide homeownership opportunities for individuals often left out of the ownership marketplace, increase homeownership and repopulate neighborhood properties impacted by foreclosure creating safe and stable neighborhoods, improve the housing stock resulting in substantial reinvestment in neighborhoods, additional tax revenue for the city and county, and jobs during construction. Increase the number of potential homebuyers learning through the contract-for-deed program the importance of good financial management and how to improve their own credit resulting in their ability to secure financing through positive money management. Last, provide the necessary upfront financing for very low-income multi-family housing projects, so the very low-income individuals & families, homeless & those with disabilities have secure safe affordable housing. Goals in 2015: Predevelopment Revolving Loan Fund - Make $1 million to $2 million in predevelopment loan commitments that will result in the development of 300 to 750 units of low-income multi-family rental housing. Single Family Home Ownership Program - Build new and/or rehab and sell at least 40 single-family homes with the majority sold to families and individuals at or below 80% of the area median income. Housing Resource Centers™ - Assist homeowners and homebuyer with the rehab and upkeep of their homes, with 60% of homeowners at or below 80% of area median income including 5,200 construction management services and close 515 rehab and/or down payment assistance loans. SHOP Home Mortgage™ - Create home buying opportunities for at least 100 families of low to moderate income.
Community or Constituency Served
GMHC programs serve adults and children of low- or moderate income, families with children, immigrants, seniors, and people who are homeless, physically and/or mentally challenged or dealing with substance abuse and/or HIV/AIDS.
Geographic Area Served
Geographic area served by GMHC is the Minneapolis/St. Paul 7 county metropolitan area.