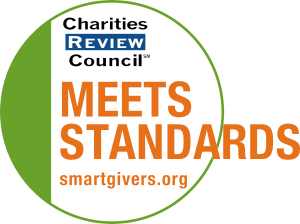 Mission Statement
Girl Scouting builds girls of courage, confidence, and character, who make the world a better place.
Impact and Programs
Accomplishments
River Valleys' Key Results from 2014 Every year, River Valleys engages girls in our leadership development program, with extremely positive results. Our Girl Scouts are active and engaged learners – 89% report learning something new in Girl Scouts and 96% say they are eager to do well in school and other activities. They are team-builders and friends - 9 in 10 girls say that in Girl Scouts, they learn by working with others. They are confident explorers – 88% report that they like to try new things, even if they are difficult at first. Girls also achieve great things across all of our program areas. STEM: -96% of Girl Scouts have fun and 84% would like to try science again. -At STEM events, 80% of girls connect with women in STEM fields. Citizenship: -97% of girls report that, through Girl Scouts, they help other people and/or their community. -A typical Girl Scout invests 8 hours or more in service every year. Healthy Living: -99% of Girl Scouts report that they can make good decisions. -25% of River Valleys' curriculum is centered on healthy living and creative self- expression; more than 27,000 local girls earned skill-building awards in these focus areas in 2014. Financial Education: -Last year, 25,988 River Valleys Girl Scouts participated in the Cookie Program Activity, the largest girl-run business in the world. -85% of girls participating in the Cookie Program Activity developed essential money management skills. Outdoor Awareness: -Girl Scouts report much higher environmental stewardship than the general population. 2/3 of Girl Scouts volunteer for environmental causes through Girl Scouts. -50% of girls say that Girl Scouts provides them with opportunities to experience the outdoors that they would not otherwise have. Leadership -8 in 10 girls say that in Girl Scouts, they get to take the lead on activities at least some of the time. -Girl Scouts are more likely to consider themselves leaders compared to other girls and to boys.
Current Goals
The Girl Scout leadership program is a research-based program developed to support the unique needs of girl leadership development. All Girl Scout activities incorporate at least one of the following leadership outcomes, as measured by the related indicators of success. Discover: Girls discover themselves and their values while learning practical life skills. -Girls gain confidence in themselves and their abilities. -Girls develop new skills that prepare them for a positive, healthy future. -Girls have a positive attitude toward learning. Connect: Girls connect and build positive relationships with peers and adults. -Girls have a positive relationship with an adult leader. -Girls promote cooperation and teamwork. -Girls develop age-appropriate conflict resolution skills. Take Action: Girls take action to create a positive future for themselves and their communities. -Girls identify community needs. -Girls feel empowered to make a difference in their communities.
Community or Constituency Served
In partnership with 16,000 committed volunteers and adult members, Girl Scouts River Valleys serves more than 35,000 girls through a 49-county council that spans Minnesota, Wisconsin, and Iowa.
Geographic Area Served
Girl Scouts River Valleys serves 49 counties that span Minnesota (44), Wisconsin (4), and Iowa (1).