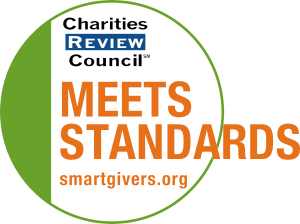 Mission Statement
It is the mission of the Friends of the Minnesota Sinfonia to serve the musical and educational needs of the citizens of Minnesota with a special emphasis on families with young children, inner-city youth, seniors and those with limited financial means.
Impact and Programs
Accomplishments
The Sinfonia served 25,500 citizens of Minnesota through our free-admission concerts and fee-free in-school programs. Anonymous audience surveys show that approximately 35% of respondents household incomes is below $35,000, they rarely attend other professional arts performances, come often to Sinfonia performances, and appreciate being able to attend without charge in their own neighborhoods.
Current Goals
Current fiscal year goals are to perform 60 concerts, including: 13 winter/summer classical concerts, 37 in-school concerts, and 8 holiday/summer classical concerts, plus a summer children's concert, premiere new works by Minnesota-based composers, plus present programs for talented youth including a Young Artist String Competition, Young Composers Contest and Youth Outreach Week.
Community or Constituency Served
The Minnesota Sinfonia serves a multi-generational audience including all genders. Members of the orchestra are professional musicians who range in age from mid-20s to 70s, with 65% women, 35% men, and including members of the GLBT community.
Geographic Area Served
Audiences are drawn from throughout the Greater Twin Cities metro area, with the majority coming from the Minneapolis and St. Paul. The Sinfonia's signature "Music in the Schools" program reaches underserved K-8 students in inner-city schools, with more than half the school's student populations receiving reduced or free lunch, an indicator of poverty.