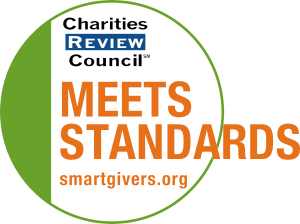 Mission Statement
Free Arts Minnesota works with youth in challenging circumstances to support artistic and personal development through a unique combination of mentorship and arts learning. We strengthen communities by: * Partnering with social service agencies, community organizations, and local artists. * Engaging underserved youth with the arts allowing creativity to drive learning. * Building positive mentoring relationships. * Expanding arts programming to under-resourced neighborhoods.
Impact and Programs
Accomplishments
Reached 2,000 youth across all programs and added three new partner sites Increased Teaching Artists at all partner sites Revised Logic Model to better explain our programming and measure impact Implemented pre- and post-survey with youth served through Weekly Mentorship which are demonstrating significant impact for our youth Created more flexible volunteer opportunities to engage more individuals/organizations with Free Arts; added CREATE Workshop, Art Cart (pending) and Art Stuff Strengthened our brand by improving marketing and PR materials (printed, web-based, social media) - redid all collateral marketing pieces and created identities for our fundraising events
Current Goals
Reach 2,000+ youth Increase partners sites from 23 to 26+ Evaluate statistical significance of youth pre- and post-survey results Increase foundation and corporate support through grants and sponsorship Achieve a balanced budget and improve cash reserves Improve fundraising events contribution to the bottom line Increase diversity of the board
Community or Constituency Served
Free Arts Minnesota works with 20+ partner sites that serve youth who are facing challenging circumstances such as chronic poverty, homelessness, abuse, and/or mental illness. Organizations include homeless shelters, family violence agencies, mental health treatment centers (day services & residential), and culturally focused organizations. Free Arts works with partner organizations that either do not have consistent arts learning programs or do not have consistent caring adult mentors and volunteers interacting with youth.
Geographic Area Served
We work with partner sites in the Twin Cities 7-county metro area.