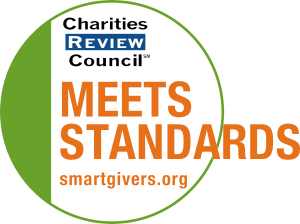 Mission Statement
Franconia Sculpture Park is the pre-eminent, artist-centered sculpture park in the Midwest. Founded in 1996, Franconia provides physically and intellectually wide-open spaces that inspire new ways of thinking through access to contemporary sculpture, installation and land art. Located in the scenic St. Croix River Valley, Franconia operates a 43-acre outdoor museum, active artist residency program, and a depth and breadth of arts programming for a diverse and engaged public.
Impact and Programs
Accomplishments
In 2019, Franconia Sculpture Park commissioned new work by thirty-three emerging and internationally-recognized artists, highlighting a diversity of mediums and concepts within contemporary sculpture. We hosted our longstanding Music@Franconia series, Hot Metal Pour, and 23rd Annual Art & Artists Celebration, as well as more than 60 educational programs for youth that served 17,892 unique students. In addition, Franconia continued to host free weekly tours every Sunday at 2pm from May through October, and twice-monthly artist talks. In total, Franconia served a total of 128,889 visitors from rural Minnesota and beyond in 2019.
Current Goals
Franconia has a number of programmatic goals for the 2020 fiscal year, including a number of new initiatives that include: three weeks of youth summer camps; monthly fee-for-service adult education workshops; Film @ Franconia outdoor summer films; monthly Farmer's Markets May-October; a large Summer Solstice Performance Festival and "Franc 'n' Stein" Octoberfest; new in-school artist residency programs linked to STEM curriculum; and offering winter residencies for writers and curators. In addition, Franconia will continue to offer its longstanding programs: 40 live/work annual residencies for artists working in sculpture, land art, social practice, and performance; weekly guided tours of the park; weekly field trips and hands-on workshops for schools; Music @ Franconia concert series; the annual Hot Metal Pour; and our 24th Annual Art & Artists Celebration.
Community or Constituency Served
Franconia serves the diverse artists and audiences of rural Minnesota and beyond.
Geographic Area Served
Franconia serves the following counties: Chisago, Isanti, Kanabec, Mille Lacs, Pine, Anoka, Carver, Dakota, Hennepin, Ramsey, Scott, Washington