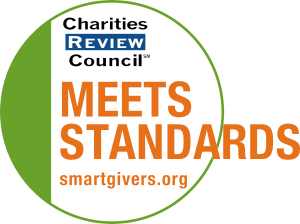 Mission Statement
To provide safe shelter, veterinary care, and socialization for stray, abandoned, or abused cats until good permanent homes can be found for them. Our mission does not enable us to accept owner surrendered animals.
Impact and Programs
Accomplishments
Feline Rescue drafted a three-year strategic plan and began implementation. An estimated 400 volunteers donated over 78,000 hours connecting with community members to field questions, provide information resources, arrange for intake/adoption, lost cats, and other miscellaneous inquiries. Volunteers responded to an estimated 10,000 voicemails, received over 200,000 emails, and sent over 117,000 emails. These efforts contributed to 1241 cats being saved through intake to our foster and shelter programs (+4%) and 1120 cats finding new homes through adoption (+2%). Our outreach program subsidized 1444 spay/neuter surgeries (+38) throughout Minnesota supporting 26 different animal welfare organizations and a variety of community members.
Current Goals
Bring veterinary care onsite; hire Veterinary Director and Medical Coordinator. Revise shelter cat flow for improved disease prevention Implement improved sanitation protocols Standardize intake and ongoing cat evaluation. Implement a new program management software to meet ASPCA grant requirements. Draft operational protocols which support the Association of Shelter Veterinarians Standards of Care and ensure implementation across programs. Implement an inventory management process to maximize economies of scale and reduce expenses. Hire Volunteer Coordinator to ensure programs are adequately staffed.
Community or Constituency Served
Feline Rescue, Inc. services potential adopters of cats and individuals who own cats across the state of Minnesota by providing individuals and families with an opportunity to adopt a kitten or cat. Our outreach program focuses on feral cat colony management, Trap Neuter Return, and subsidized low-cost spay/neuter programs. Feline Rescue volunteers work with the public to provide education regarding pet overpopulation and responsible pet ownership.
Geographic Area Served
Feline Rescue services the Twin Cities Metro area for its mission of adoption and outreach. In addition, the organization services greater Minnesota areas by providing spay and neuter subsidies to 26 other animal welfare organizations.