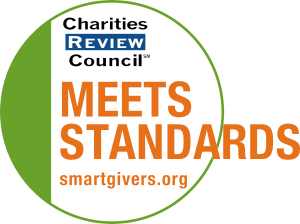 Mission Statement
Our MISSION is to champion faith community nursing through education, program & professional development, networking, advocacy, and research.
Impact and Programs
Accomplishments
In 2017, we reached 137 metro area nurses with our quarterly professional continuing education symposiums. Symposium topics included Falls Prevention, Advocacy and Gun Violence, Living Well with Parkinson's Disease and The Art of Listening: Healing Ourselves, Our Clients, Our Communities. Two Foundations of Faith Community Nursing Courses were offered. Twenty nurses completed the course. Since 2010, 139 nurses have completed our Foundations Course. We continued to develop our Stepping On falls prevention program. The Network has 3 Master Trainers who can teach new leaders to facilitate the program. Fifty FCNs & other health professionals completed a 3-day training to become Stepping On Leaders. Stepping On workshops were provided to 293 older adults through 22 workshops held in faith communities, community centers, and independent senior living facilities in the Twin Cities Metro and SE Minnesota.
Current Goals
In 2018, our Network plans to continue supporting continuing education for faith community nurses. We will do that by offering four, three-hour continuing education symposiums in the Twin Cities that focus on topics relevant to FCNs. We will also begin a new, online continuing education program with additional offerings that will be available to nurses statewide, nationally and internationally. We plan to continue supporting the nurse leaders who were trained under our Stepping On falls prevention program that began in 2016. We will also expand the program to bring it into low-income, racially and culturally diverse communities in the Twin Cities that are not currently served by a faith community nurse. We will continue to support FCN research through our active volunteer Research Committee.
Community or Constituency Served
The Network directly serves faith community nurses with active health ministry programs throughout the Greater Twin Cities. The nurses serve individuals and families within their faith communities and surrounding community.
Geographic Area Served
11-county Twin Cities area (Anoka, Carver, Chisago, Dakota, Hennepin, Isanti, Ramsey, Scott, Sherburne, Washington, or Wright County)