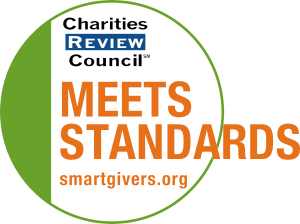 Mission Statement
The Faith Community Nurse Network of the Greater Twin Cities champions faith community nursing through education, program and professional development, networking, advocacy, and research.
Impact and Programs
Accomplishments
2014 Impact 1) FCNN provided 4 continuing education symposiums, each with an average attendance of 74 faith community nurses. Total reach for the symposium series was 96 faith community nurses. 2) FCNN provided 2 Foundations of Faith Community Nursing week-long courses which prepared a total of 13 registered nurses to be faith community nurses. 3) FCNN hosted 4 faith community nursing Salons, with an average attendance of 14 nurses/faith community nurses. 4) FCNN began working with an under-served congregation in the Twin Cities to develop a faith community nursing program.
Current Goals
2015 Goals 1) Provide high-quality continuing education programs for faith community nurses with contact hours awarded for state boards of nursing. Four symposiums and two Foundations of Faith Community Nursing courses. 2) Provide networking, support and discussion opportunities for faith community nurses through casual bi-monthly salons. 3) Support current paid faith community nursing programs with grants awarded to support the salaries of the faith community nurses. 4) Advocate for faith community nursing as a vital form of healthcare by organizing a volunteer Speaker's Bureau. 5) Develop a comprehensive volunteer program to support the work of faith community nurses in the Greater Twin Cities and expand the reach of FCN programs.
Community or Constituency Served
We serve professional nurses who practice the specialty of faith community nursing in congregations ( e.g. Jewish, Christian, Muslim) throughout the 11-county Twin Cities Metro Area. A faith community nurse is an experienced, licensed Registered Nurse who has completed specialized nursing education focused on intentional care of the spirit.
Geographic Area Served
Our target area includes Hennepin, Ramsey, Dakota, Carver, Washington, Scott, Isanti, Anoka, Chisago, Wright, and Sherburne Counties in Minnesota. Faith community nurses from throughout Minnesota often participate in our symposiums, however, and we have welcomed nurses from Iowa, the Dakota's and Wisconsin as well.