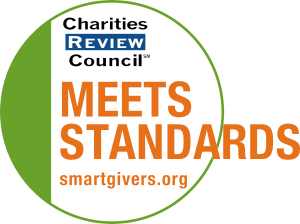 Mission Statement
The Epilepsy Foundation of Minnesota leads the fight to overcome the challenges of living with epilepsy and to accelerate therapies to stop seizures, find cures and save lives.
Impact and Programs
Accomplishments
Our Education programs consisted of Adult Presentations, School Personnel Presentations, Student Presentations, Expo, Workshops, Exhibits, and Seizure Smart Community Trainings. These served 29,653 in 2017. Our Connect programs consisted of Family Fun Events, Adult Connect Groups, Shining Stars, and youth camp programs. These programs served 2,093 in 2017. Our Empower Programs consisted of an Advocacy Day at the Capital, Creative Arts programs, our Information and Referral services, and our volunteer programs. These programs served 1,198 in 2017.
Current Goals
In helping people realize their full potential, EFMN's 2018 programmatic goals are two-fold. First, programs and services will continue to be implemented within the areas of educate, connect, and empower. Second, in working within a new three year strategic plan, there are three areas in which strategies have been developed. AREA 1: Increase Epilepsy Awareness & Programming. Our strategic goals in this area are to rebrand our Seizure Smart Schools program; establish a plan for a higher education initiative; hire a .5FTE employment coordinator to implement new employment services program; develop day camps in our 4 regions; and, develop 2 – 3 more epilepsy related print resource materials for participants and community . AREA 2: Connect With More Communities. Our strategic goals in this area are to clarify types of underserved communities which overlap with the epilepsy community; perform and internal review of continuum of service; develop a clinic communication plan; create a newly diagnosed kit and developed an implementation plan; and, identify strategies to further partner with the medical community. AREA 3: Invest In Our Internal Resources. Our strategic goals in this area are to establish a targeted professional development program; assess staffing levels; invest in data and technology infrastructure; and ensure our program department salaries match market median
Community or Constituency Served
We served people affected by epilepsy as well as the broader public.
Geographic Area Served
Minnesota and eastern North Dakota