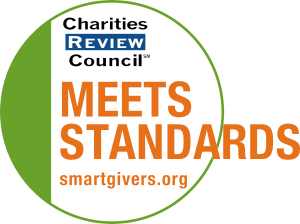 Mission Statement
The Epilepsy Foundation of Minnesota leads the fight to stop seizures, find a cure and overcome the challenges created by epilepsy.
Impact and Programs
Accomplishments
EDUCATE Conferences: 503 people were educated at two conferences and four workshops. Seizure Recognition & Response: 5,514 people received this free training. Seizure Smart Schools: 6,697 students/school personnel were educated. CONNECT Events and Discussion Groups:1,560 people across MN & ND connected for support Information & Referral : 924 people received customized resources. Shining Stars : 306 youth with epilepsy are celebrated throughout the year. EMPOWER Advocacy: 400 people are members of our advocacy group. Camp Oz: 109 campers enjoyed a safe camping experience. Rise Above Seizures Walk: 3,500 people attended walks in five locations. 149,178 TOTAL People served by EFMN through these and other services not listed.
Current Goals
EDUCATE Train over 11,000 people in seizure recognition and response training. Deliver 6 in person school nurse trainings, 2 conferences, 4 seizure smart community workshops and year-round webinars. CONNECT Facilitate monthly connect (support) groups in all 5 regions. Offer quarterly family fun events in all 5 regions. Deliver Camp Oz for children with epilepsy serving over 100 participants. Engage over 300+ Shining Stars (children with epilepsy) with an annual connection event and year long support and engagement. EMPOWER Raise epilepsy awareness through creative expression and showcase the talents of people living with seizures through the Creative Arts program. Art displayed in 5 regions. Provide advocacy opportunities to over 400 advocates through engagement opportunities quarterly and to participate in the Day at the Capital event. Rise Above Seizures Walk provides empowerment and engagement to over 2,000 participants.
Community or Constituency Served
The Epilepsy Foundation of Minnesota provides education and support services to people with epilepsy, their families and communities throughout Minnesota and eastern North Dakota.
Geographic Area Served
Minnesota and Eastern N. Dakota