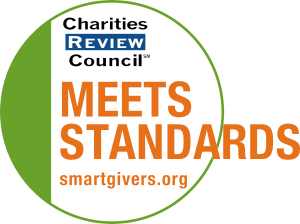 Mission Statement
The mission of Dream of Wild Health is to restore health and well-being in the Native community by recovering knowledge of and access to healthy Indigenous foods, medicines and lifeways.
Impact and Programs
Accomplishments
This past year, Dream of Wild Health has served 140 Native youth from the Twin Cities in our youth programs, Cora's Kids and Garden Warriors, throughout the summer. Among these youth, there were two youth interns and there were 36 different tribes represented. After their experience in our youth programs, as a group the Garden Warriors reported an increase in confidence for gardening on their own, and using their language. Additionally, when asked what they learned this summer, 100% of Garden Warrior youth said they learned about job skills, language, cultural traditions, gardening/farming, cooking, and preventing diseases with food this summer at our farm. 90 percent of youth in this age group also learned leadership skills; 80% learned about being a good relative; 70% learned about seed saving; and 60% learned about environmentally sustainable practices. This year, Dream of Wild Health also successfully cared for 10 acres of organically maintained farmland in Hugo, MN producing 9,280 lbs of produce this year. This produce was distributed to our Indigenous Food Share CSA members (53%), sold at four different farmer's markets (30%), fed to youth in our programs (4%), sold to local restaurants (3%), and more. Dream of Wild Health also stewards a collection of 200 varieties of rare and valuable saved seeds given to us by Native seed savers. An Indigenous Seed Keepers Alliance made up of 30 Native individuals and organizations is working with Dream of Wild Health on this project.
Current Goals
DWH overall goals and objectives for 2017 are the following. First Goal: Deepen our understanding of current community food access and equity opportunities. This is reached through assessing current DWH programs in four key areas: 1) fresh food distribution systems, 2) youth leadership programs, 3) internship and employment opportunities, linking to partners educational support 4) community food access, knowledge, and relationships. Second Goal: Increase networking of community resources. This is reached through strategically networking food, employment, youth and Native American community and policy systems to increase food access, employment, and leadership opportunities. Third Goal: To expand youth leadership, education, employment and advocacy roles. This is reached through increased opportunities for youth to advance through leadership roles in DWH programs, gaining knowledge and experience in the organization and community and transference of knowledge from elders to youth.
Community or Constituency Served
Dream of Wild Health serves the Native American community in the Twin Cities metro area, particularly from the Phillips neighborhood, focusing on Native American youth and their families. Our youth programs serve only Native youth ages 8-18 and our community programming serves people of all ages, with an emphasis on the Native community. We take action to have the produce through our CSA and farmers markets available to low-income Native families
Geographic Area Served
The Twin Cities is home to one of the largest urban-based American Indian communities in the United States, estimated in 2014 at 35,000 Native people. Dream of Wild Health serves youth and families from all around the Twin Cities Metro Area. Most Native Americans living in the metro area live in census tracts where they account for less than 2 ½ percent of the population. However there is one census tract in South Minneapolis where Native Americans account for almost 50 percent of the population. This is the area known as the Phillips neighborhood and contains the offices of Dream of Wild Health.