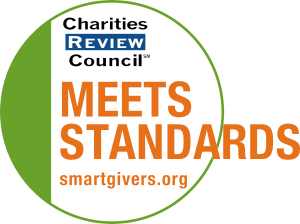 Mission Statement
Our mission is to educate people to embrace diversity as a foundation for building a healthy, inclusive, and prosperous community.
Impact and Programs
Accomplishments
Spark! anti-bias workshops for K-8 students reached 11,090 students in the past school year. The Spark! workshops focus on four initial outcomes: acquiring knowledge of human differences, building self-esteem, fostering empathy, and developing critical thinking skills. Anti-bias research links these four outcomes to improving intergroup relations (intermediate outcome) and reducing prejudice (long-term outcome). 84% of participants demonstrated a gain in knowledge of human differences. 80% of participants demonstrated empathy and critical thinking. Student Leaders Creating Change is an anti-bullying program for high school students. A small core of student leaders organized outreach projects reaching 700 of their peers. 70% of students reached demonstrated intermediate outcomes, including 1) valuing human differences and similarities, 2) accepting others perceived as different, 3) interacting respectfully with all people (expressed intent), 4) building positive regard for self and group identity, and 5) challenging common fallacies and sources of inequities (expressed intent). Becoming the Solution diversity and inclusion workshops reached 655 adults in businesses and community groups. 76% reported gaining knowledge of human difference and 74% reported gaining skill in navigating human difference. Community Engagement: The Diversity Council provided its expert perspective on diversity and inclusivity through collaboration with 31 community organizations and provided consulting on diversity and inclusion issues to about 100 individuals and organizations. Staff members also served as guest lecturers and panel members at 18 events.
Current Goals
Peacemaker Day Camps - Broaden our collaboration with youth serving agencies to offer more day camps for middle schoolers. Community Inclusion Action Team - Provide training and networking opportunities for people from underrepresented communities who desire to serve in positions of leadership. Becoming the Solution - Develop two new workshops: Recruiting and Retaining a Diverse Workforce and Growth Mindset and the Workplace.
Community or Constituency Served
We serve the people who attend our training on diversity and inclusion in K-12 schools, businesses, institutions of higher education and government, and community venues. We also provide leadership, expertise, and resources for individuals and groups that want to more effectively support inclusion and equity. These are our direct clients, but in a sense we also serve the entire community of Rochester and surrounding areas by creating an environment that is equitable, inclusive, and sustainable.
Geographic Area Served
We serve primarily the community of Rochester, but also reach out to communities in Southeast Minnesota and, occasionally, the State of Minnesota.