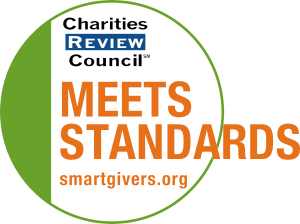 Mission Statement
To advance the capacity of Latino families and individuals to be healthier, prosperous and engaged in their community.
Impact and Programs
Accomplishments
Health and Family Well-Being • 1,088 individuals participated in our family well-being programs including in-home parenting education, in-home family therapy, domestic violence prevention programs, and sexual assault advocacy • Community Health Workers held 34 community events and reached over 1,811 individuals with information about preventative health resources and access to affordable health care. • CLUES' mental health therapists facilitated 5,184 hours of outpatient psychotherapy sessions. • CLUES Chemical Health Staff completed 339 Rule 25 assessments and had 97 individuals participate in on-site chemical health support groups. • Canasta Familiar, a free food distribution program, provides an average of 150 families with 6,500 pounds of food per week. Economic Vitality • Nearly 600 clients served through out Employment Division • 250 individuals were placed in jobs with an average wage of $14.09 per hour. • CLUES' Coordinated Care screened 432 individuals and helped those eligible to access SNAP. • Nearly 500 students were served in English as a Second Language (ESL) and other Adult Basic Education (ABE) classes. • 110 Latino youth in the Youth in Action (YA!) Program maintained year-long relationships with their mentors and 100% of senior participants graduated high school and 87% entered college Culture and Community Engagement • Roughly 100 people per week visit the Latino Art Gallery. • 100 individuals participated in the community altar-making event for Día de los Muertos. • 500 community members attended the Festival de las Calaveras. • Through CLUES' yearlong Latino Muralism Apprenticeship Program, five Latino muralist teach 30 apprentices and together co-create mural and mosaic community art.
Current Goals
Health and Family Well-Being Outcome: Community members will be supported and connected with services spanning prevention to intervention, utilizing education and a commitment to the goal of health equity. Indicators: • 1,750 hours of psychotherapy sessions will be provided to Latinos and other immigrants that may also be uninsured or underinsured. • 468 families will participate in our targeted case management plan, designed to increase family stability, child well-being, and parenting skills. • La Canasta Familiar will serve a minimum of 120 households per week. Economic Vitality Outcome: Community members will become self-sufficient and economically independent. Indicators: • 580 clients participating in financial education classes and/or one-on-one financial counseling will increase their knowledge of banking and mainstream financial tools, savings and accumulating assets, avoiding harmful personal debt and building credit history, to achieve financial security. • 220 clients will be placed in a job and be provided employment services. Cultural and Community Engagement Outcome: Build and uplift community while celebrating our culture through the arts and policy advocacy. Indicators: • Community members will assist in finishing CLUES' 20' x 25' mosaic mural titled "Memorias del Telar" ("Memories of the Loom"). • Initiate the mural project titled "Curador/Curandera: Co-Creating our Space of Sanctuary" project where CLUES' staff and local Latino artists will host three Community Mural Painting Days • 100 high school students will participate in our Youth in Action (YA!) Program, which includes meeting with their mentor on a regular basis and working towards increasing the Latino high school graduation rate and preparing students for college.
Community or Constituency Served
The organization serves primarily low-income Latino immigrants in the Minneapolis-St. Paul metro area and under-resourced communities in Southern Minnesota; most participants are monolingual Spanish speakers with incomes below the area median.
Geographic Area Served
Through our offices in Minneapolis and Saint Paul we serve Hennepin, Ramsey, and surrounding metro area counties. Our work in Austin and Willmar serve residents in surrounding counties.