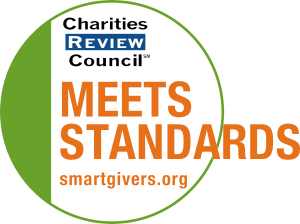 Mission Statement
CTI empowers small farmers in the world's poorest regions with tools that help reduce food loss and increase food quality—so farmers can feed their families, increase their income, reduce their drudgery, and build hope.
Impact and Programs
Accomplishments
1) Provide safe water—sustainably—to families in rural Nicaragua – In Nicaragua, more than 130 villages installed CTI's Water Chlorinator (impacting 80,741 people). At the end of the fiscal year, this program was providing safe water for more than 328,000 people. CTI established 32 regional "chlorine banks" to provide villages with a locally accessible source of replacement chlorine. The banks keep detailed sales records for each community so staff is notified when villages fail to maintain their systems. With help from the Nicaraguan Health Ministry, we examined public health data and discovered that villages with no water treatment system exhibited more than twice the rate of Acute Diarrheal disease. The sustainability of the chlorinators was measured in surprise visits to communities that had installed systems more than 2 years prior. 95% of chlorinators were stocked with chlorine and maintained properly by villages. 2) Equip farmers with postharvest technologies in Sub-Saharan Africa – CTI distributed 200 grain threshers and grinding mills to small farmers in more than 10 countries, through sales to individual families, farmers' cooperatives, and development organizations. This equipment is typically owned and operated by a business group, directly impacting at least 7,000 people by enabling them to reduce their food losses and increase their production of high-value, nutritious crops. 3) Improve Grain Thresher Design in collaboration with Senegalese Farmers and Engineers - CTI worked in collaboration with Senegalese farmers and engineers to make significant improvements to the design of its Pearl Millet thresher to increase its production rate and reduce its cost. A Senegalese manufacturing partner was selected to build the new thresher design, which is at least 5x faster than traditional processing methods.
Current Goals
Our Primary Objectives for the current year 1) Provide safe water—sustainably—to families in rural Nicaragua – In 2015-2016, CTI is continuing to expand the number of communities with access to safe water in Nicaragua. We will install water chlorinators in at least 96 new villages—impacting 53,000 people. 2) Pilot new technologies for peanut processing - CTI has developed a set of prototype tools that streamline the arduous practice of harvesting and processing shelled peanuts. CTI's peanut harvester, stripper, and sheller are at least 10x more efficient than current processing methods, and they also increase the value and quality of farmers' peanut crop. This year, will begin transitioning the tools out of Research & Development and into distribution in Malawi. CTI will launch a pilot distribution program to (1) Distribute tools to farmers and measure their impact; (2) Finalize designs and adapt for manufacturing; and (3) Develop a distribution and sales model. 3) Establish local manufacturing of Grain Processing Equipment in Senegal – After vetting numerous fabricators in Senegal, CTI has partnered with Pene & Fils, a mid-level agricultural manufacturer/dealer that specializes in producing and selling technologies for small farmers. This year, the goal is to manufacture 150 threshers locally, for distribution to farmers' organizations in Senegal in the fall of 2016.
Community or Constituency Served
Small farmers and cooperatives located the developing world, with an emphasis on empowering women.
Geographic Area Served
Global, but with a focus on Central America (Nicaragua), East Africa (Malawi) and West Africa (Senegal).