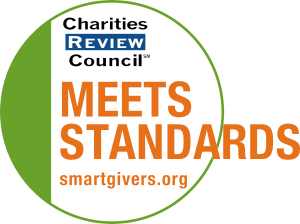 Mission Statement
Common Hope promotes hope and opportunity in Guatemala, partnering with children, families, and communities who want to participate in a process of development to improve their lives through education, health care, and housing.
Impact and Programs
Accomplishments
1. New Communities - Evaluated several communities and selected Santa Marta as our new community. Delivered school supplies to 200 students and materials and supplies to their teachers. 2. Successfully launched the 7th partnership school in Guardiania el Hato. Continued to monitor impact of intervention through internal classroom observations and reporting and external monitoring. Defined exit strategy for current partner schools. 3. Early Childhood - Launched both Early Childhood Programs in an additional site; 4. Increased non-partner school revenue by 8%. Exceeded average Charity Giving with an overall 2.9% growth in revenue. Currently developing comprehensive funding strategy under leadership of Development Director. 6. Foundation Excellence - Maintained program expenses at 82% during planning period, maintained average operating reserves of 6.4 months through April, 2016. Sponsor and donor longevity averages 9.41 years.
Current Goals
Goals are established on a 3 year cycle and progress is updated each year. So, goals for the current year are the same as the previous year. 1. New communities - Use our New community Model to expand into one new community in this planning cycle while maintaining affiliation levels at the Antigua and New Hope Sites. 2. Partner Schools - Continue our Partner School Program in six schools; add one new school in the Antigua Valley, and define our exit strategy. By 2016 produce a written evaluation and recommendation for the program. 3. Early Childhood - Take Nurturing Parenting and Early Reading Programs to all affiliated families with preschool age children in order to improve first grade promotion rates. 4. Fundraising - Grow annual revenues by 30% to $5.5 million by 2016 primarily through sponsorships and major gifts. 5. Foundation Excellence - Maintain program expenses at 82 - 85% of total expenses and ensure above average charity review ratings.
Community or Constituency Served
Common Hope partners with families in the Guatemalan communities of Antigua, New Hope, San Rafael, and San Miguel Milpas Altas. Common Hope also works with seven schools in the Antigua Valley.
Geographic Area Served
Common Hope works in 27 communities in the Central Highlands of Guatemala. Common Hope serves over 14,000 people and our field offices are in Antigua, Guatemala and north of Guatemala City in the village of New Hope.