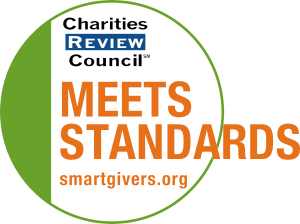 Mission Statement
CHUM is people of faith working together to provide basic necessities, foster stable lives and organize for a just and compassionate community.
Impact and Programs
Accomplishments
Provided emergency shelter for 991 people (including 51 families) Served 6,295 unique individuals at our Food Shelf Enrolled 103 people in MnSure Advocated successfully (with others) for increase in the minimum wage, Homes for All ($100 million bonding bill for affordable housing), and increased reimbursement for home care workers Helped save the Seaway Hotel (Single room occupancy housing) from closure Engaged over 600 volunteers in projects related to homelessness, hunger and advocacy Contributed $450,000 toward construction of 44 units of new permanent supportive housing and six units of emergency family shelter
Current Goals
Implement full suite of services at the Steve O'Neil Apartments (permanent supportive housing for homeless families with children) Provide emergency shelter to all who seek it Provide access to a food shelf for emergency food relief five days a week Advocate for legislation on earned sick and safe time, affordable housing, restoration of voting rights, increasing resources for childcare Provide many opportunities for volunteers to build relationships across lines of income, race, class, ethnicity, level of education, etc.
Community or Constituency Served
CHUM is Duluth's primary emergency shelter for people experiencing homelessness (both families and children). We are also Duluth's largest food shelf, providing about 6,000 five-day food packages to hungry people each year. Our permanent supportive housing is designed for families with children who have long-term or recurrent experiences of homelessness. Our advocacy and organizing department works with both people seeking assistance from CHUM and those attending our member congregations, with a united goal of changing policies and systems which have a disproportionately negative impact on low-income, marginalized and homeless people.
Geographic Area Served
Greater Duluth, MN (Duluth, Hermantown, Proctor, and to some extent, Superior, WI); southern St. Louis County