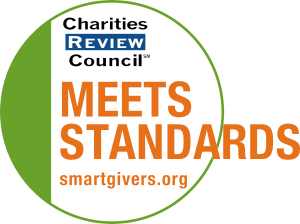 Mission Statement
The Beltrami Neighborhood Council exists to create an inclusive community and to champion s?ocial, economic, and civic engagement in a safe environment while promoting equity and diversity for all our neighbors. We strive to do this by providing resources, sharing information, connecting neighbors, and promoting activities, while supporting and partnering with other entities that share similar values.
Impact and Programs
Accomplishments
BNC led two main initiatives regarding roadways and safety. Nearly two years ago we co-founded the Broadway Taskforce Coalition with representatives from several Northeast neighborhoods to improve safety along Broadway St NE. Our efforts grew, collecting nearly 1,000 surveys regarding safety along the corridor. The City and County then became involved as we shared our findings, and worked with them on appropriate solutions. We held countless community meetings, and an Open House type event that had over 150 participants. Our work finally paid off as Broadway St NE was repaved this Fall, with improvements at several points along the corridor, and perhaps most importantly, converting traffic from 4 lanes to 3 lanes, greatly improving safety for drivers, cyclists, and pedestrians. A similar project is currently ongoing with the BNC, City, and County regarding E Hennepin Ave. BNC also hosted several community events throughout the year, with our Summer Kickoff having nearly 200 participants. Our programs were very popular in 2019 as well. We issued 12 Home Security Grants to residents to improve their home safety. The Beltrami Community Garden had a very successful year once again. And we are most excited about our new Renter Education and Engagement Program, which we have been working on for the last year and a half. We did considerable door knocking and polling renters, in addition to hosting a Renters' Rights event this last year, and our new program offers tenants service and education opportunities and in turn they receive $100 per month.
Current Goals
BNC's Mission - The Beltrami Neighborhood Council inspires and strengthens relationships within the community by empowering our residents to discover their gifts through education and activities. Our goals for this fiscal year are to expand on the programs offered. We partner with Minneapolis Park & Recreation Board to fund a wide variety of programs at Beltrami Park. This year we increased the total programming pool to over $20,000, hosted several events, pop-up programs, free meals for 20 kids per day (1,080 meals this summer), staffed the park building full-time, and more. We also want to focus more on art in Northeast Minneapolis. We've funded 4 Block Studios, which are a grassroots attempt to engage creative literacy through building and maintaining corner donation boxes of Arts & Crafts materials. Each Studio also serves as walk by workspace and neighborhood art project. We also developed the first of its kind event - Yard Game Revolution. Finally, BNC wanted to launch a renter-specific program to increase engagement and education. We co-hosted a Renters' Rights event with over 100 participants, and are about ready to launch a new program where we will offer tenants $100 per month to be engaged with service and education opportunities.
Community or Constituency Served
Beltrami Neighborhood, Minneapolis, MN
Geographic Area Served
Beltrami Neighborhood, Northeast Minneapolis