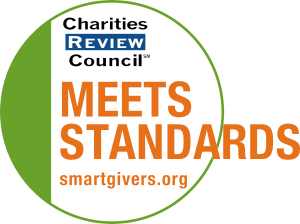 Mission Statement
The mission of Anu Family Services is to create permanent connections to loving and stable families. Our vision is to be the best in the world at creating permanent connections to loving and stable families and share our expertise to improve as many lives as possible.
Impact and Programs
Accomplishments
In 2017, our collective impact served 807 children, youth, and families. At Anu, we believe every child deserves a place to call "home" and there is no more basic need for a child than having a family. We realize there are many contributing factors outside of our scope of care that dictate permanency, but we continually strive to make advancements that will increase the success of youth in our care. Our continuous quality improvement efforts are guided by our strategic priorities and our commitment to achieve real permanency for the youth we serve. We are constantly striving to learn more about research and best practices to assist us in the three overarching goals of child welfare and the federal Child and Family Service Reviews: child safety; well-being; and permanence.
Current Goals
Our agency goals are established on a three-year cycle and progress is updated each year. Treatment Foster Care Goals: 1. Increase the number of Treatment Foster Care licensed foster homes, 2. The Wisconsin Treatment Foster program will increase consistency between regions, and 3. Parent Coaching will be incorporated into practice with Treatment Foster parents. Intensive Permanence Services/Intensive Trauma Services (IPS/ITS) Goal: IPS/ITS will increase the quality of therapeutic services. Parent Coaching (PC) Goals: 1. Increase revenue generated from Parent Coaching publications and trainings, 2. Increase the skill set and knowledge of the Parent Coaching team regarding trauma-effective practices to enhance their work with clients, and 3. Enhance the scalability and viability of the Parent Coaching certification course. Fast Track to a Family Goal: Partner with Butler Institute for Families to complete Fast Track to a Family evaluation. Well-Being Goals: 1. Promote an industry-leading culture of workforce well-being, 2: To advance Anu's mission by increasing diversity, equity, and inclusion. Flexible Community-Based Support (FCBS) Program: 1. Develop the infrastructure necessary to become a breakeven budget by FY2020 and 2. Develop a policy and procedure manual by the end of FY2018.
Community or Constituency Served
Anu Family Services is a child welfare agency serving children and families in Wisconsin and Minnesota. We provide a full continuum of family-based services to connect children and youth to permanent, stable families including: prevention services, out-of-home services, and permanence services.
Geographic Area Served
Anu provides services throughout Minnesota as well as in 60 counties in Wisconsin. We have offices in Saint Paul, Minnesota and Hudson, Eau Claire, and Madison, Wisconsin.