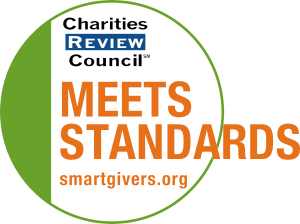 Mission Statement
The Alliance for Metropolitan Stability is a coalition of grassroots organizations that advances racial, economic and environmental justice in growth and development patterns in the Twin Cities region.
Impact and Programs
Accomplishments
We worked with HIRE Minnesota to hold Central Corridor LRT (Green Line) contractors accountable, ensuring they exceeded the project's hiring goal by achieving 18.9 percent of all work-hours being performed by construction workers of color. We also successfully advocated for a Stadium Equity Plan that will ensure hiring goals are met on the construction of a new Minnesota Vikings stadium. Working with Transit for a Stronger Economy coalition, secured legislation that recognized the authority of lead transit agencies to partner and contract with community based organizations to fulfill their community engagement obligations. Also passed legislation that encourages lead transportation agencies to partner and contract with Employment Assistance Firms in efforts to meet equitable hiring goals. We provided technical and organizing support to the North Minneapolis Greenway Steering Committee, a coalition of community groups and local leaders working to strengthen community engagement efforts in North Minneapolis around a proposed bike/pedestrian greenway trail and linear park concept. We co-convened the Equity in Place coalition table, a collection of organizations representative of and led by communities of color that are coordinating efforts with the Metropolitan Council to identify and engage community efforts to increase economic and social opportunities in the region Continued a series of papers on Race and Regionalism, which discuss the ways in which public policies have reinforced racial disparities in the Twin Cities region. The final installment in this series focused on innovative equitable hiring programs.
Current Goals
- Continuing our work to ensure that state transportation and infrastructure projects meet their goals for hiring people of color. - Partnering with MoveMN to secure up to a ¾-cent sales tax increase to be dedicated to transit funding. - Improving community engagement for the North Minneapolis greenway concept. - Ensure our regional plans establish a framework for targeted investment in opportunities for low-income people and people of color. With this, ensure that framework for increasing access to opportunity for low-income residents of color is: a) dynamically shaped by those residents; b) elevated and c) implemented across jurisdictions.
Community or Constituency Served
Low income community, communities of color, immigrant communities, disability community
Geographic Area Served
Twin Cities Metro Region, including surrounding counties