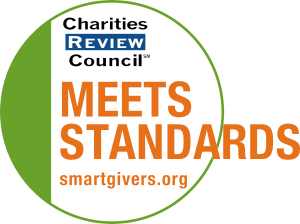 Mission Statement
As the strategic nonprofit partner of Minneapolis Public Schools, AchieveMpls rallies community support to inspire and equip Minneapolis young people for careers, college, and life.
Impact and Programs
Accomplishments
During school year 2016-2017, 3,966 unique students (45% of the district's 8,775) made 13,973 visits to our CCCs, for an average of 3.5 interactions per student, to explore and identify career and academic interests, apply for college and financial aid, and prepare for life after graduation. Through classroom presentations, workshops, and lessons, our Coordinators reached practically every high school student in MPS district. During this past STEP-UP Achieve program year, we provided Work Readiness Training to 2,003 low income youth. Throughout the school year and summer, we placed and supported 766 young people ages 16-21 in advanced, career-track internships with local employers ranging from small nonprofits to multi-national corporations. We also linked 306 MPS freshmen demonstrating signs of dropping out and seniors in credit recovery with caring adult Graduation Coaches. Through a careful data analysis, we found, for the second year in a row, that freshmen with Graduation Coaches had higher grades and attendance than a comparison group, both key indicators of whether or not a student will ultimately persist through school and graduate on time. Of the seniors who had a Graduation Coach and began the year off track to graduate, by the end of the year four-fifths earned their diplomas.
Current Goals
During School Year 2017-2018, our CCC Coordinators will provide one-on-one post-secondary planning services to at least a third of all MPS' projected 9,000+ high school students and ensured that 100% of graduating seniors have concrete, actionable plans for life after high school. New this year, Coordinators will also deliberately increase the number of seniors who submit more than one college application, as it improves their likelihood of enrolling in college the year after graduating. In addition, we will conclude Year Two of our Career Readiness Initiative (CRI), an expansion of our work to serve students who want to pursue career pathways that lead to a family-supporting wage that do not require a two or four-year degree. During this STEP-UP Achieve program year, we will provide Work Readiness Training to 2,000 low-income Minneapolis youth, and place and support 750 young people in career-oriented paid internships with approximately 140 top Minneapolis-St. Paul employers, from Fortune 500 companies to small local businesses. Some 450 interns will participate in additional, industry-specific enrichment programming, ranging from networking events, to a week-long crash-course in programming, financial literacy training, and much more. This year, the STEP-UP Achieve team will work diligently to adapt our programming to a changing employment landscape as Minneapolis gradually implements a $15 minimum wage. During this coming school year, we will recruit 100 volunteers to serve as Graduation Coaches to more than 300 MPS freshmen demonstrating signs of dropping out and seniors in credit recovery. Freshmen participants will pass their core classes and attend school at a higher rate on average than a comparison group and three-quarters of senior participants will graduate on time. Beginning this school year, we will evaluate participating students' Social Emotional Learning growth through pre- and post-program surveys based on best practices developed by the national Mentoring Resource Center.
Community or Constituency Served
AchieveMpls has three direct service programs that each serves a particular constituency by providing them with the skills and experiences they need to succeed and thrive after graduating high school. Our Career and College Centers program provides post-secondary counseling and preparedness services to MPS high schoolers. Last year, 3,966 students visited one of the CCCs, or 45% of all MPS high school students. STEP-UP Achieve (SUA), part of the City of Minneapolis STEP-UP program, serves low-income youth ages 16-21 by providing them with career-oriented training and paid internships. This past year, 2,003 young people completed our Chamber of Commerce certified Work Readiness Training and 755 completed Achieve-level paid internships with some of the regions flagship employers. Through Graduation Coaches, every year we pair adult mentors with about 300 MPS students to help them undertake major transitions – from middle to high school and high school to life after graduation. The numbers above do not account for the full scope of our programs, but only those young people whom we could track with fidelity through applications, scanning data, and surveys. Through classroom lessons, workshops, and fieldtrips for instance, our CCC Coordinators worked with practically all 8,775 MPS high school students.
Geographic Area Served
Minneapolis, MN, city-wide.