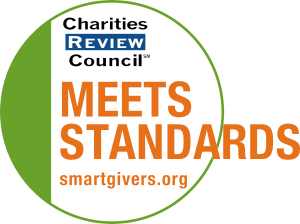 Mission Statement
AccessAbility, Inc. provides opportunities for self-sufficiency for people with barriers to employment and community inclusion.
Impact and Programs
Accomplishments
AccessAbility was able to impact the people served as well as the community through individually providing employment opportunities with an increasing number of employment partners. The result was increased satisfaction within our client base which leads to a variety of positive outcomes in the community including a broader revenue base, a more solid sense of safety and a larger and more eager talent pool. The hiring of new talent in leadership roles has lent itself to fresh ideas in our programming and expanded our employment partners, furthering our reach in this and other key areas.
Current Goals
Community Employment: 1) Maintain a positive gross margin for services invoiced over wages paid to consumers in enclaves. 2) Increase the average wage paid per enclave consumer from the previous year. Project Connect/Career & Educational Pathways: 1) Develop and implement a consumer (client) training program that incorporates skills training with higher education. 2) Enroll at least 204 individuals in the Career & Educational Pathways program and maintain a 60% participation rate for those enrolled. As of this survey, we have fulfilled all of these goals!
Community or Constituency Served
Established in 1948 and headquartered in Northeast Minneapolis, AccessAbility serves an incredibly diverse community of people, all of whom face barriers to sustainable employment and community inclusion. These barriers include disabilities, homelessness, prior involvement in the criminal justice system, and limited English literacy, just to name a few. By partnering with businesses and organizations throughout the Twin Cities, we are able to provide programs and services which help people remain on a path to self-sufficiency.
Geographic Area Served
We serve the entire Twin Cities metropolitan area.