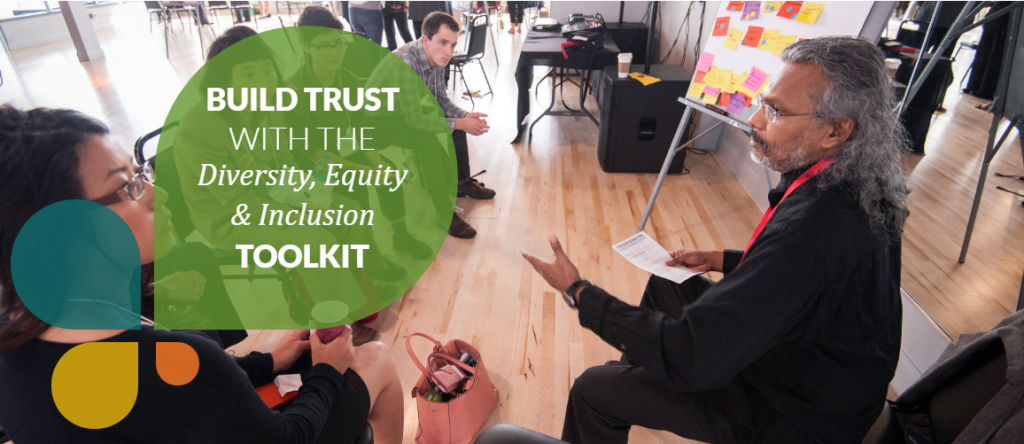 The Diversity, Equity & Inclusion Toolkit is made up of three distinct parts, and is intended to assess three important components of an organization or system: people, processes, and power structures.
Organizations, groups, and programs should use this survey to:
understand their own internal diversity as compared to the community they serve
clarify roles and responsibilities toward creating and maintaining equity and inclusion
set organizational priorities to enhance diversity, equity, and inclusion
This survey process can help you learn about your organization, identify strengths, gaps, and challenges, and make ongoing progress in enhancing your diversity, equity, and inclusion efforts. Each part of the survey can be used separately, though we feel the survey is most effective when used as a whole.
This tool was built for you, to help you gain definition around what equity means inside your own culture and mission. Working on being more equitable and inclusive in our work leads to a better future for all of us.
As you and your organization use this toolkit and work through the answers it uncovers, we recommend you come together to answer the following questions:
Who do we work for and with?
When do we engage each other?
How well do we manage conflict?
Do we intentionally develop talent?
How do we support people in their roles?
Who makes our strategic and financial decisions?
How do our programmatic decisions get made?
---