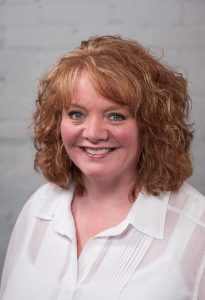 Kris Kewitsch
Executive Director
Kris Kewitsch is the Executive Director of Charities Review Council, helping to ensure the Council delivers on its mission to be an independent resource so people are empowered to make informed and thoughtful giving decisions so they can be more effective in helping charities advance their important work.
Prior to joining the Council, Kris worked in corporate philanthropy with Target Corporation, U.S. Bank, and Piper Jaffray, directing resources—both human and financial—to nonprofits across the country. Kris attended Gustavus Adolphus College, receiving a BA in Sociology and Anthropology. She has served on numerous boards, including the Corporate Volunteerism Council, National Council on Workplace Volunteerism, and the Volunteer Resource Center (now HandsOn Twin Cities). Kris was named to Twin Cities Business List of 100 to Know in 2017. She lives in St. Louis Park with her husband and dog.
(651) 328‒6970
E-mail: kris@smartgivers.org
Twitter: @kkewitsch
---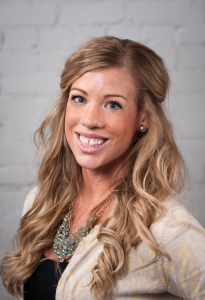 Abby Wellan
Nonprofit Services & Communications Manager
Abby Wellan joined the Charities Review Council team in 2012 and is currently serving as the Council's Nonprofit Services & Communications Manager. In this role, Abby plans and executes the Council's communications plan, including blogs, social media, E-newsletters, brochures, and more! Abby is also an integral member of the Nonprofit Services Team, providing one-on-one support and technical assistance to nonprofits as they complete their Accountability Wizard® nonprofit review. Additional responsibilities include donor education, management of the Council's paid internship program, board and committee engagement, event planning, and overall project management.
Abby graduated with honors from St. Cloud State University, with a Bachelor of Arts in International Relations, and three minors: Intercultural Communications, Human Relations, and Political Science. When she's not partnering with nonprofits to build their organizational capacity, she's traveling/exploring both near and far with her husband, Adam.
(651) 328‒6972
E-mail: abby@smartgivers.org
Twitter: @abbyw675
---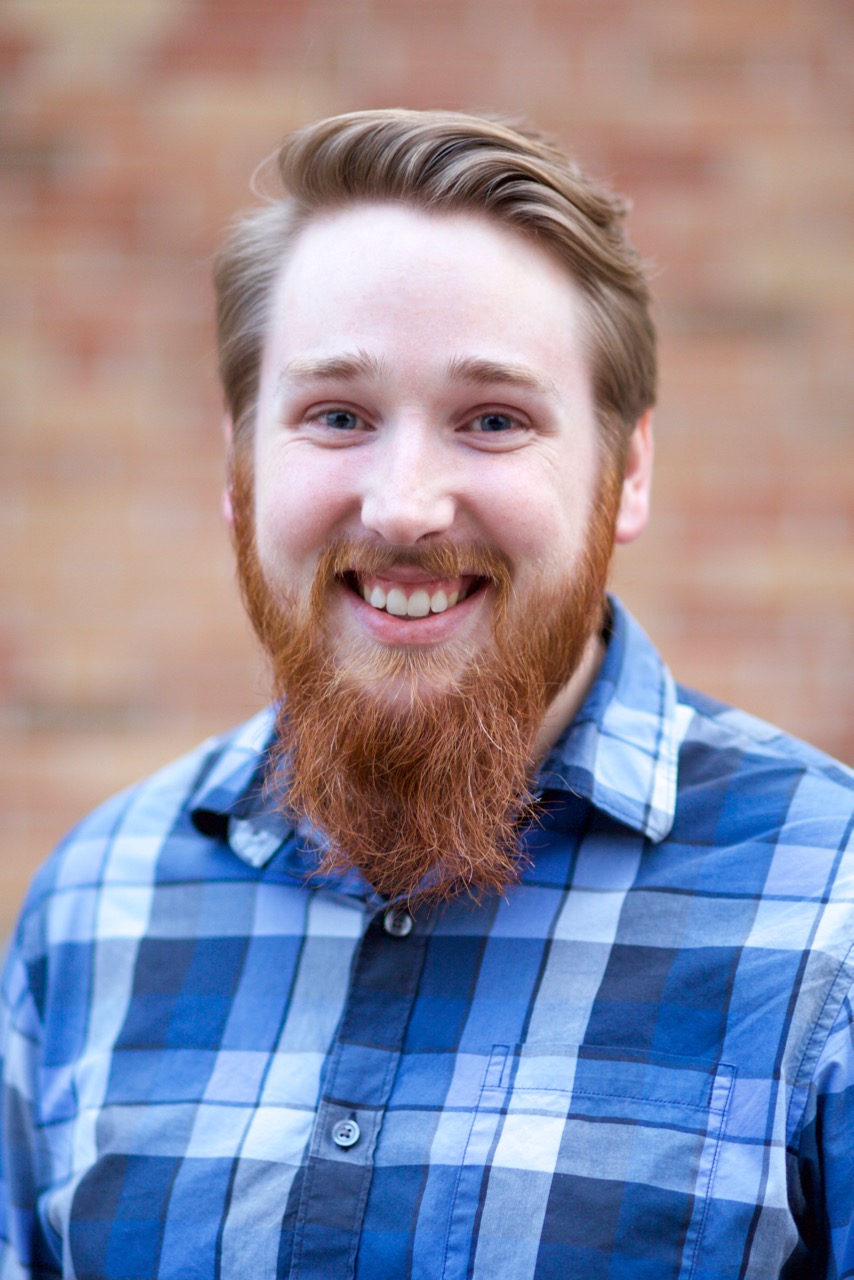 Ian Cook
Nonprofit Services & Development Manager
Ian Cook joined Charities Review Council in 2015 and serves as the Nonprofit Services & Development Manager. Ian coordinates the Accountability Wizard® review process and provides support and technical assistance to nonprofits as they work through the process. He also manages the Council's individual giving and institutional fund development efforts.
Ian is an active musician. He works as a freelance composer of new music, and he sings in the National Lutheran Choir, MPLS (imPulse), and Aliro Voices. Ian serves on the board of directors of MPLS (imPulse) and serves in a leadership role in Aliro Voices. Ian worked for several other nonprofits before joining the Council, such as the Northfield Youth Choirs, the Ordway Center for the Performing Arts, the Minnesota Music Educators Association, and the Banfill-Locke Center for the Arts. Ian graduated from St. Olaf College with a Bachelor of Arts degree in Music, an emphasis in Music Theory and Composition, a concentration in Educational Studies, and a K–12 Instrumental Music teaching license.
(651) 328‒6981
E-mail: ian@smartgivers.org
Twitter: @ianacook
---
DeeDee LeMier
Engagement & Outreach Manager
DeeDee LeMier joined Charities Review Council in 2018 and serves as the Engagement & Outreach Manager. DeeDee provides regional outreach and partner support to both internal and external stakeholders of the Council.
DeeDee is a passionate community developer and organizer, serving on the Pine City Planning Commission. DeeDee has extensive outreach experience across sectors including Target, Duluth Chamber of Commerce, Hamline University, and Hobsons. Years of working with employers and communities across Minnesota have inspired a passion for building thriving rural communities. DeeDee is a graduate of Hamline University, with a Masters in Business Administration and a Bachelor of Arts degree in Communications, an emphasis in Business and an emphasis in Organizational Communication.
(651) 328-6976
E-mail: deedee@smartgivers.org
Twitter: @DeeDeeLeMier
---
Fiona Adams
Nonprofit Services & Communications Assistant
Fiona joined Charities Review Council as an intern in 2017 and now serves as the Nonprofit Services & Communications Assistant. In this role, Fiona supports the Accountability Wizard® nonprofit review process, provides one-on-one assistance to donors and nonprofits, and collaborates on event planning, communications, and analytic research projects.
Fiona is a junior at Macalester College studying Applied Mathematics and Statistics, with minors in Economics and Dance. Prior to joining the Council, Fiona served on the Teen Advisory Board for Girl Up, a UN Foundation campaign that promotes education access for girls worldwide, and hopes to continue her education in Biostatistics to address barriers to health and education equity.
(651) 328-6980
E-mail: fiona@smartgivers.org
---
Lauren Holzem
Sales & Marketing Intern
Lauren Holzem joined Charities Review Council in 2019 as a Sales and Marketing Intern. In this role, Lauren works with donors and nonprofits, answering questions and concerns about the Accountability Wizard® review process, as well as assisting in event preparation and special projects.
Lauren is currently enrolled at Augsburg University in Minneapolis studying Political Science and Sociology. Her specific area of focus is Public Policy, and she hopes to be able to assist nonprofits and organizations in developing and implementing policies in her future career. She is particularly interested in working on youth mental health issues and has previously been involved with community organizations which raise awareness about these issues.
E-mail: lauren@smartgivers.org
---
Andrea Cole
Graphic Design Consultant – AmplifyDMC
As the resident graphic designer at AmplifyDMC — a development, communications, and marketing consulting company based in St. Paul — Andrea brings beauty and life to her nonprofit client's work. She lends an artistic eye to print and digital design projects, including annual reports, brochures, banners, newsletters, social media, and websites. She also takes a lead role in branding projects, ensuring visual elements of a brand are representing the organization, product, or service with personality and style.
---
Crystal Weatherly
Accounting Consultant – All In One Accounting
Crystal has the ability to light up a room with her enthusiasm for accounting. She brings focus, patience, and the talent of helping people understand their financials. An Accounting Associate with All In One Accounting, Crystal graduated with high honors and holds a Bachelors of Science degree in Accounting and Management Information Systems, from Metropolitan State University. Prior to joining All In One Accounting Crystal stayed home to raise her two daughters while completing her degrees. Crystal also served with Minnesota Reading Corps as a K – 3 Literacy Tutor in Minneapolis Public Schools. She was able to provide a lasting impact on the students she worked with by preparing them to be successful readers for the rest of their lives. Crystal lives in South Minneapolis and enjoys volunteering, baking, and spending time with her husband, daughters, and two dogs.
---
Kate-Madonna Hindes
Writing Consultant – GirlMeetsGeek
From Petco to Amex, Miracle-Ear to U.S. Bank, Kate-Madonna has worked with businesses and organizations to transform their marketing copy to elevate awareness and create emotional connections. Published in national magazines, quarterlies, and books, Hindes has established herself as a leader in the marcom world. With over 15 years of published experience from running regional magazines to leading newsrooms, Kate-Madonna pinpoints often underlooked trends and takes b2b, b2c and internet cat videos… very, very, seriously. Notably, Hindes sits on the board for The Mars Generation and is the owner of GirlMeetsGeek, a boutique content firm in St. Paul.
---
Kelly Rietow
HR Consultant – Roo Solutions
Kelly helps leaders and organizations create simple and sustainable solutions to people and process challenges. She excels in aligning Human Resource and performance management systems with organizational strategies. With broad-based expertise in Human Resources, Organizational Development, Facilitation, and Leadership, Kelly helps leaders and organizations be accountable and effective. Kelly has a particular passion for optimizing the performance of nonprofits and organizations experiencing growing pains. A two-time recipient of the Employers Association Best Practices Award, Kelly earned her MBA from the University of St. Thomas and the Professional in Human Resources (PHR) certification through the Society for Human Resource Management.
---
Kelcey Patrick-Ferree
Attorney – Law Office of Kelcey Patrick-Ferree
Kelcey Patrick-Ferree is a business, internet, and intellectual property attorney. Kelcey is invested in making sure her clients' ideas are protected and helping them usher in the future. With a top ten legal education from Duke University, large firm and in-house experience, the Kelcey makes elite level legal advice accessible to nonprofits, startups, small businesses, and mid-size businesses. She tailors her process to each client's unique needs, and applies her professional excellence and a personal touch to every project. Her practice includes intellectual property, internet, privacy and data security, complex contracts, marketing and advertising, social media, e-commerce, and information technology law. Kelcey is admitted to practice law in Minnesota and Iowa.