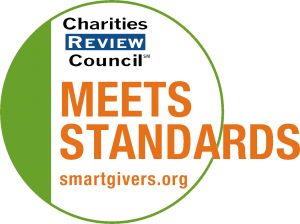 Mission Statement
The mission of MnTC is to assist teens and adults in gaining freedom from chemical addictions and other life controlling problems by addressing their physical, emotional, and spiritual needs. Our goal is to evaluate the core issues of mind, body and spirit, find solutions, and teach transitional life skills that enable both teens and adults the ability to re-join their families and become contributing members of society.
Impact and Programs
Accomplishments
In 2014 MnTC accomplished a long-term goal of providing either shorter-term residential programming, outpatient programming or both in all of the cities where we have long-term programming. We have since been able to serve a greater number of people in a more convenient way. In March of 2014 we opened our residential Life Renewal program in Rochester. Last year, MN Adult & Teen Challenge (MnTC) completed the purchase and remodel of our new Teen Boys Center, now called Lakeside Academy, located on the former 47-acre Girl Scout Camp Greenwood on Lake Charlotte between St. Michael and Buffalo, just west of the Metro Area. It was MnTC's goal to expand our offering to serve 60 teen boys ages 14-18 that have experienced problems with behavior and substance abuse or other life-controlling issues in a year-long therapeutic boarding school setting. While boys are at Lakeside it is a home away from home, where they receive therapy to identify the underlying reasons why the inappropriate behaviors are occurring, daily counseling, exercise and a quality education, including the opportunity to get caught up on academic credits if they are behind.
Current Goals
Goals: 1. Help every chemically addicted teen and adult who wants to make a life change, and never have to turn anyone away because of lack of space or general operating support. 2. Provide a comprehensive addiction program to resolve the community problem of drug and alcohol abuse. 3. Increasing our social capacity/ability to serve more clients by educating the community about our work, what we do, and to tell our story that we are a tested and effective rehabilitation center for chemically-dependent people. 4. Send out graduates that are gainful, contributing members of society. 5. Raise the success rate of our program from 74% documented success to a 79% success rate.
Community or Constituency Served
MnTC provides affordable programs for teens and adults struggling with drug and alcohol addiction. Due to the generosity of private donors, churches and foundations, the vast majority of our clients (95%) attend our program at no cost. We offer a wide range of programs that attend to the needs of a variety of clients. The following is a list of our programs with a summary of each explaining their function. i. Prevention Program: This program named "Know the Truth" is a teenage substance abuse prevention program of MnTC that speaks to over 50,000 students, teachers and parents each year. "Know the Truth" is a unique resource to Minnesota schools and community organizations offering support through educating and building awareness about the dangers and consequences of substance abuse. What makes "Know the Truth" so unique is that we offer recovering teens and young adults to help present the preventative message. By utilizing others who have been through addiction and its consequences, middle and high school students have an amazing connection with both the messenger and the message. ii. Short Term (Rule 31) Licensed Program (with an optional faith-based component): This program is a residential teen and adult program that offers a structured therapeutic community with continuous observation and treatment by professional multidisciplinary staff members. This program serves men, women and boys and girls over 16 years of age. This program's length of services and level of care is based on a client's ongoing assessment, most stays range from 7-90 days. A one-year continuing care plan is required for successful completion of this program. iii. Long Term Program: This faith-based residential program assists individuals in gaining freedom from drug and alcohol addiction. For men and women aged 18 or older, this program runs 13-15 months. Divided into four levels, this program is designed to build on skills of each previous level. For teen boys, 14-18 years old, this program is a 12-month Christian boarding school setting that includes both academic classes and recovery programming. iv. Out-Patient Program: Not all clients need residential drug and alcohol treatment. We offer a program with a faith-based option that assists those in need of treatment who continue to live at home so that they may keep their job and are in recovery simultaneously.
Geographic Area Served
We offer effective and affordable programs throughout Minnesota with campuses in Minneapolis, Brainerd, Duluth, Rochester and Buffalo. We offer both a long-term, faith-based recovery program and short-term treatment program called Life Renewal, allowing us to effectively serve individuals with a broad spectrum of addiction issues; from those seeking treatment for the first time, to those who have been struggling with addiction for many years.